Every parent at Brinn's preschool must sign up to host 2 holiday parties. Well, I am no DUMMY and I chose Halloween and Christmas!
I didn't want to drug the kids up strictly on sugar.
I thought it would be a good idea to bake some Boo banana bread muffins.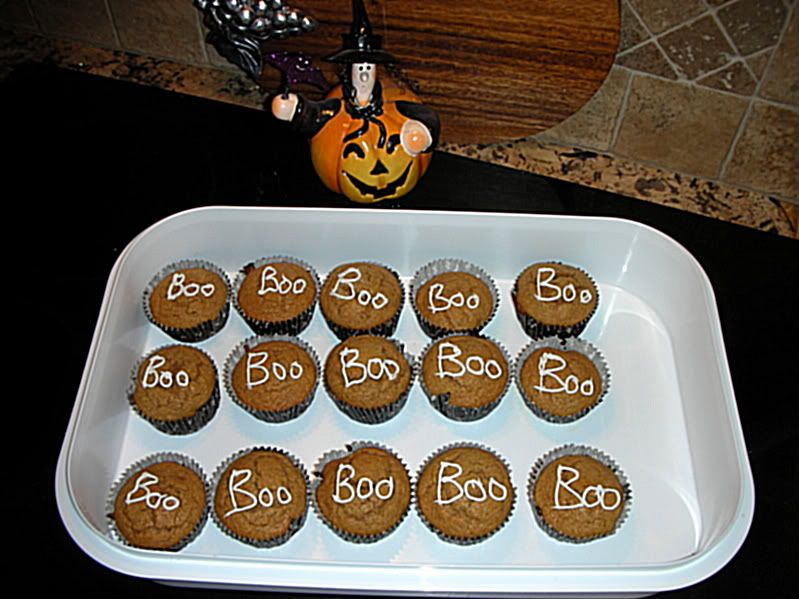 and THEN I read the note sent home that said, "NO NUTS ALLOWED".
Stupid allergies! ARG!
Now Bob is thrilled the muffins stayed at home…
Screw it. I sent in a giant tub of bit size pretzels for the "healthy" snack, Motts for Tots apple juice, and these cute bite size cut outs I made from scratch. Maeve helped me decorate them all. And YES it did take about 2 hours. Now I know why Martha Stewart seems so annoyed and angry all of the time…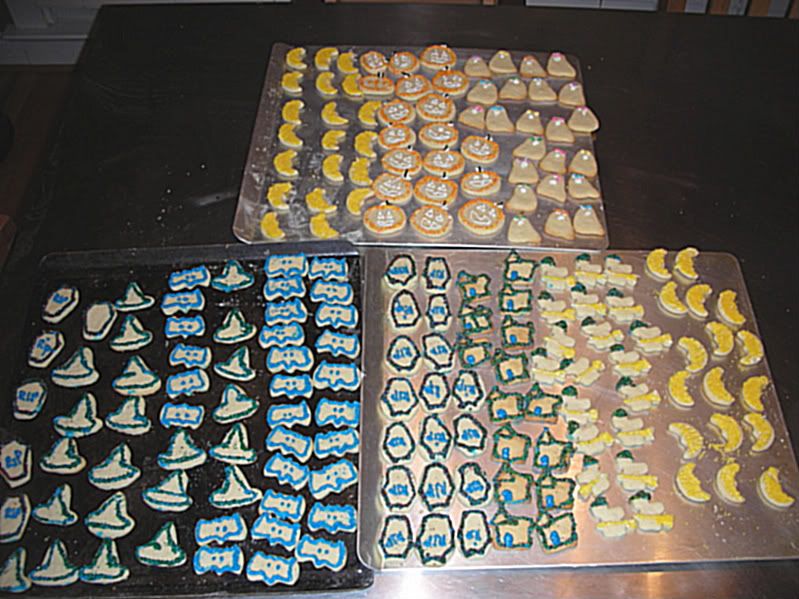 but hey, they are pretty cute.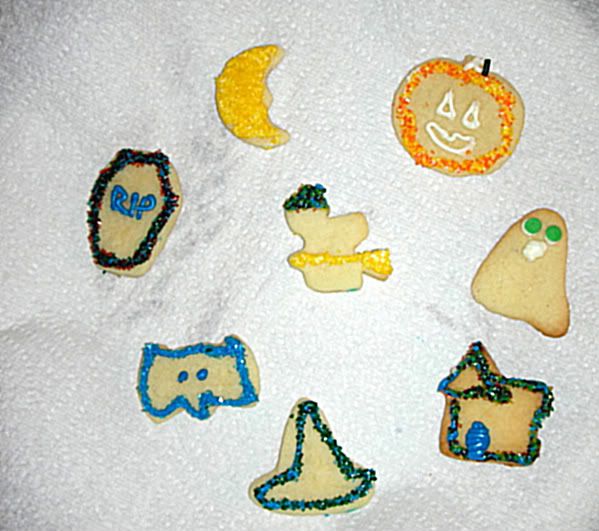 Not to be outshone, here are the ever famous Wilton Yummy Mummies!!! I decided that instead of doing a goody bag filled with random cavity creators, I would make cupcakes for the children to take home (and I also snuck a pair of Vampire teeth in the takeout boxes too)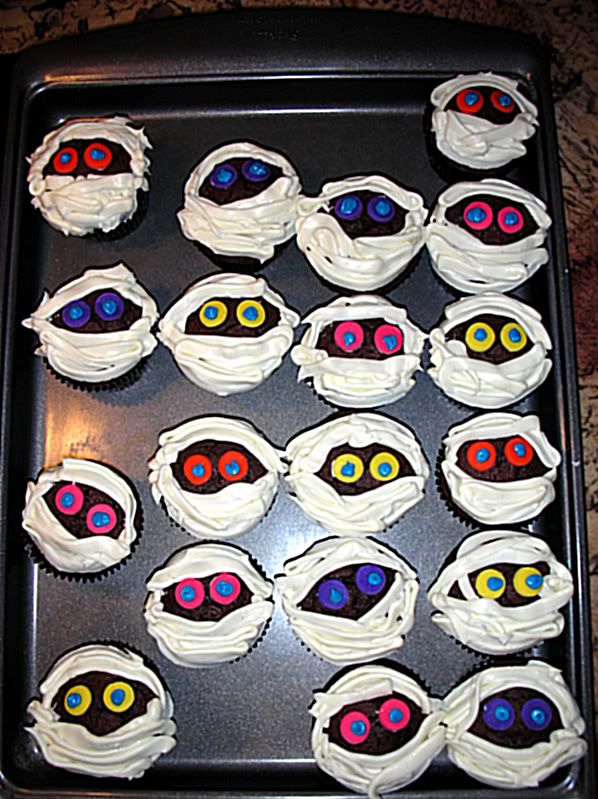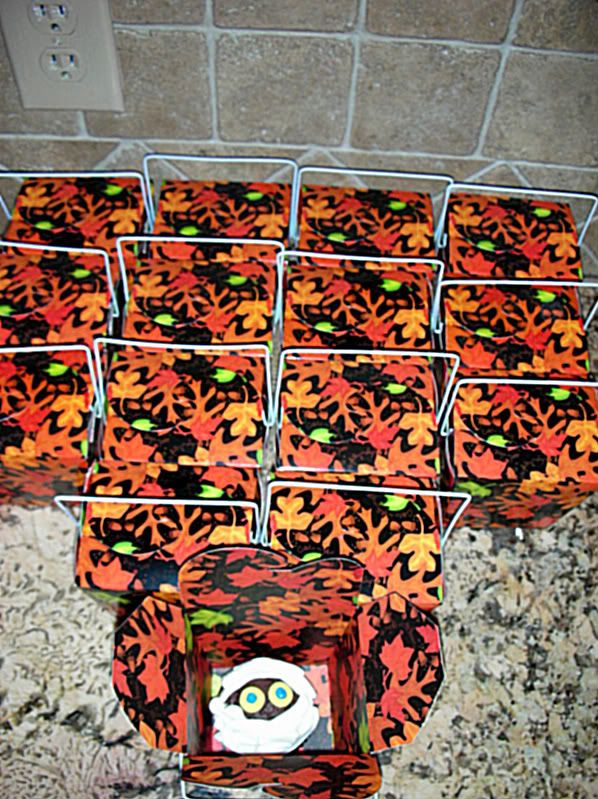 Tonight Bob and I are going to a Halloween party. He is going as Fat Elvis, and I will be Amy Winehouse pre-meth face/crack addict skinny. 2 drunks. What did you expect us to go as? Ward and June Cleaver? OH PLEASE! hahaha!
2 more days until HaLL0WeeN!
I make cookies! Of course…
Oatmeal Chocolate Chip Cookies!
turn oven on 375*
whip 3/4 cup of soft butter in the mixer
toss in 1 cup brown sugar
throw in 1/2 cup sugar
then 1 tsp baking powder
1/2 baking soda
1/4 cinnamon
then 2 eggs (mixer should still be going!)
1 tsp vanilla
slowly add about 2 c flour.
In a pan on the stove over medium, melt some butter. Once it's melted, add 2 cups of rolled oats. Cook them in the butter until they start to turn tan and you can smell them. MMM yum. Now put them in the mixer and thoroughly mix it all together.
Add a bag of chocolate chips. My fav are Ghiradelli, but I'm fancy like that. Mix them in with a spoon. Don't flip them in the mixer because that is lazy, and chocolate chips don't like to get all banged up.
Drop them on your cookie tray, bake 8-10 min. I watch the first batch to see how long it takes, and go from there. I leave them on a cookie sheet to cool for a few minutes, then I transfer them to paper grocery bags to soak up extra grease. I hate greasy cookies.
Finito, and eat-o! Brinn loves them, and these babies will keep you safe from the constipation monster! (often I throw in flaxseed meal, but was too lazy today)