SHAYE

MIRABELLE
May 7, 2008 (due 5.16.08)
3:18am
7lbs 8oz
19.5 inches
I'll do a simple timeline of the L&D, my nearly natural birth. :)
8pm, watching AI,

ctx

were annoying

10pm, call

dr

since they're consistent, she wants to check me in L&D

11pm, admitted, still 3

12-2am, only hit 3.5

2am

ctx

are worse so she breaks my water

2-3am, think I'm dying

3:05am get

epi

, really going to die, ask nurse to check me. I'm complete.

3:10am nurse is begging me not to push b/c

dr

is delivering someone else

my foot goes numb, nothing else, 3 pushes

3:18am she's out

3:30

epi

kicks in 1 leg so now I'm stuck in bed for 2 hrs.

Here she is, fresh out of the oven.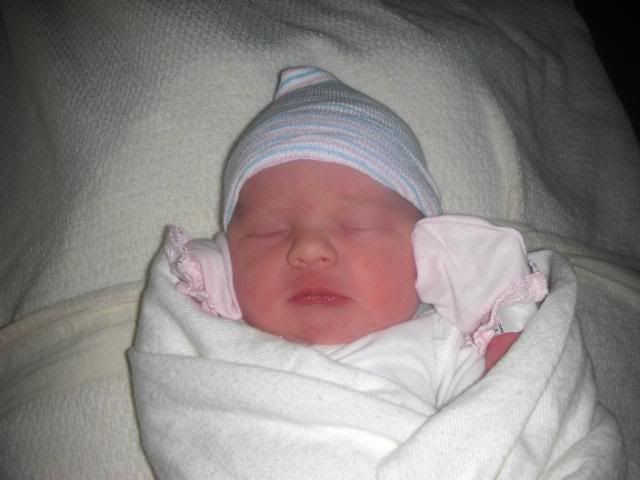 Happy Birthday, Sweet girl!