3 more days until HaLL0WeeN!!!!!!
Today Miss Brinn was showing off her "bum bum bee" costume. My mother-in-law made this costume circa 1996 for Bryce, and Maeve wore it as well. Brinn is completely obsessed with bees, so it couldn't have been more fitting.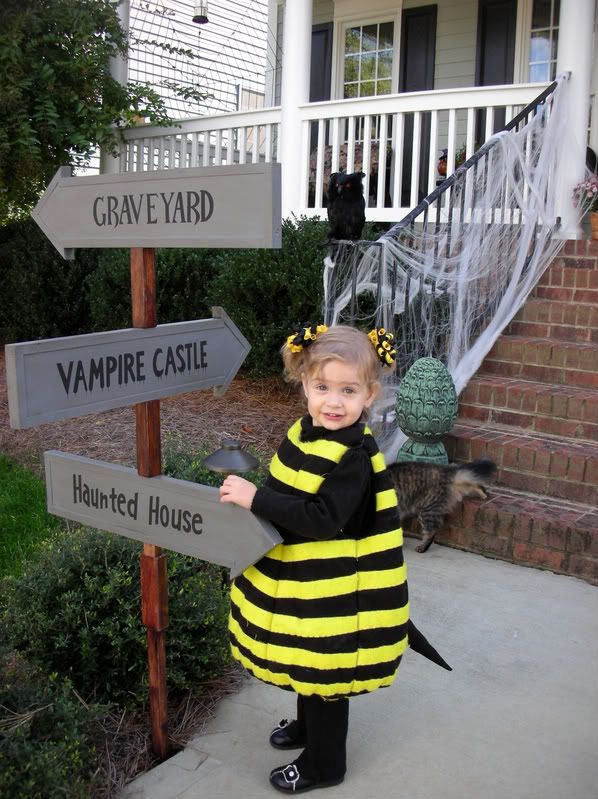 Shannon made her some totally adorable matching bows because Brinn isn't keen on the hat with the antennas.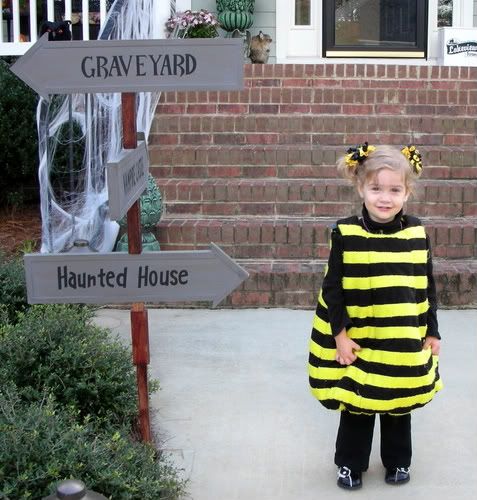 Now, if you carefully look back at the first picture, you will see that our cat Delilah snuck out with us. You can almost hear her silent scream, "FREE AT LAST!" Our
photoshoot
came to an abrupt ending. Brinn caught wind of the cat. Delilah's pinned back ears, and glazed fearful eyes are the only telltale sign of the toddler abuse this poor cat endures days on end.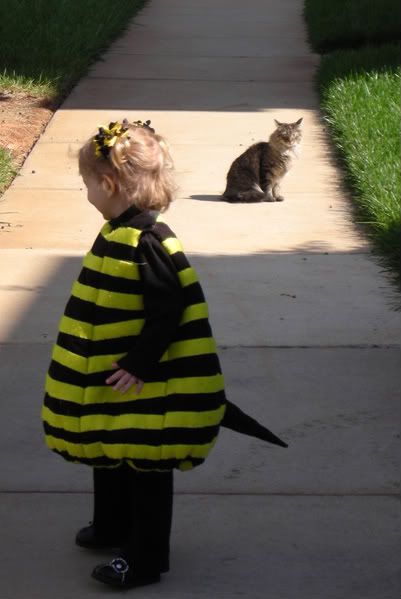 Brinn's 2 second attention span had diverted from smiling cute for me into "whoa, let's attack the cat" mode.
Annnnnnnnnnnd
….she's off! The cat is thinking, "oh HELL no, no. Please? No.
Ok
quick, left or go right? uh uh…"