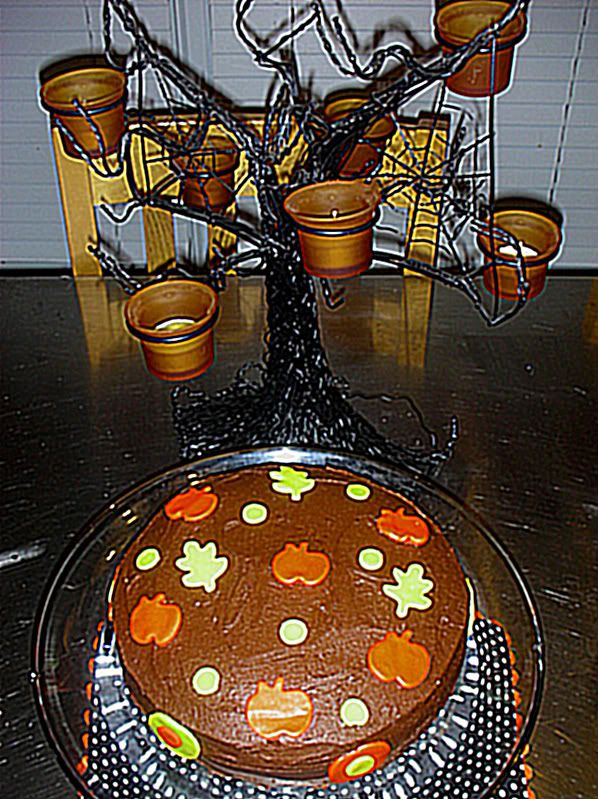 The girls wanted to bake this afternoon, so I figured it was time to break out the fondant.
It turned out cute, but I get frustrated because I cannot get homemade icing to taste great. I have no idea what I'm doing wrong, but Duncan Hines has warped my mind. I just don't love the taste of the Wilton recipes.
We made a homemade chocolate cake, with chocolate almond frosting.
Wilton Chocolate Almond Frosting("heather style")
1/2 c vegetable shortening
1/2 c butter soft
3/4 cocoa powder
1 oz unsweetened chocolate sq
1 tsp vanilla
1 tsp almond extract
4 c sifted confectioners sugar
3 or 4 tbsp milk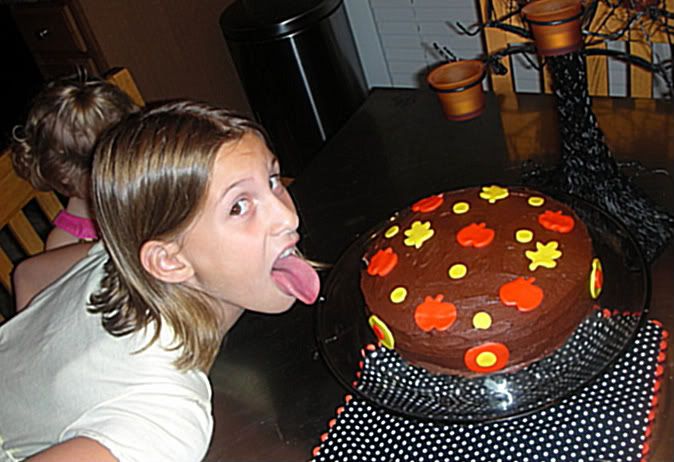 Maeve has a tongue like Gene Simmons, and yes she can touch her nose….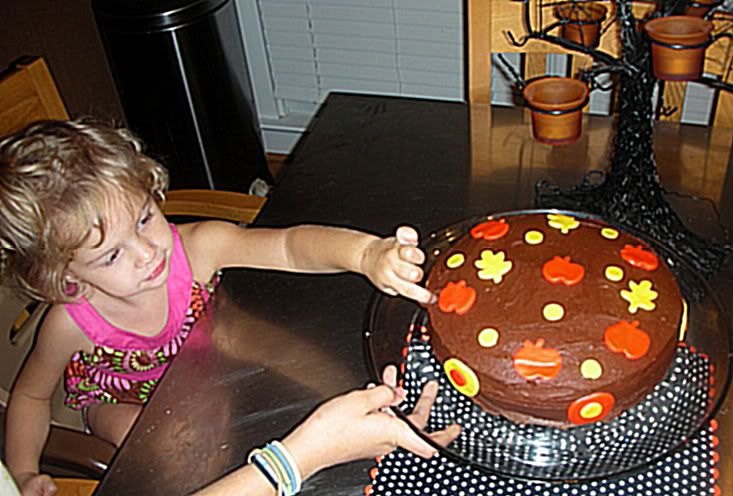 Brinn just wanted to pick off all of the fondant and eat that, who cares about the cake?
Next week I will try to marshmallow fondant recipe I see people raving about for our spider web cake….it's no wonder I always gain weight at Halloween!