Last night we carved our pumpkins and gathered the seeds for toasting.
And today, Shaye was my helper getting our grody meal prepared for the Halloween feast. Every year I make chili. It's a cold weather meal, it's easy, and it's ugly.
Seriously, chili looks like guts. I decided to make Emeril Legassi's recipe.
My kids aren't huge bean fans, but really this recipe is the best chili I have ever made.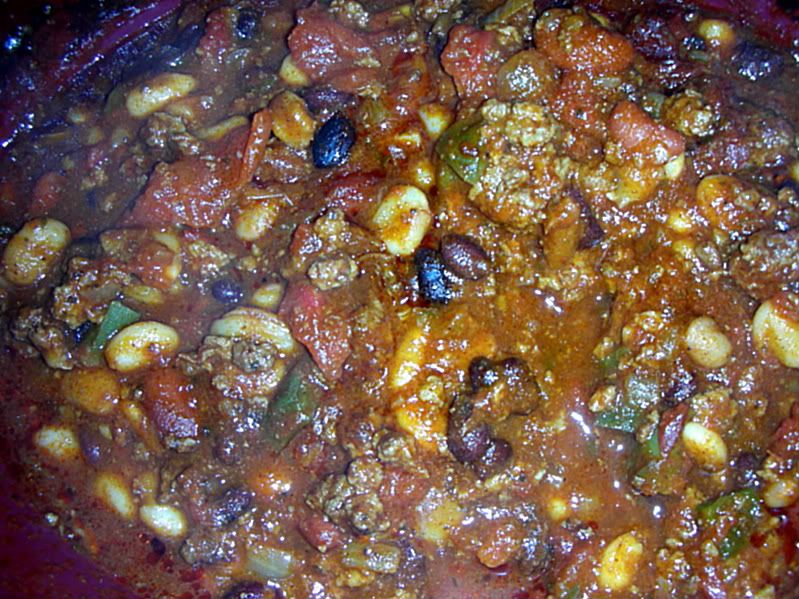 That is seriously tasty, and extremely hideous looking.
We'll have it on baked potatoes with shredded cheese and sour cream. MMM skinny.
We also made diner style chocolate pie. I am cool with buying pre-made crusts because I am lazy like that. But it's not a REAL pie without REAL whipped cream. Cool whip and canned crap is fake and tastes like chemicals.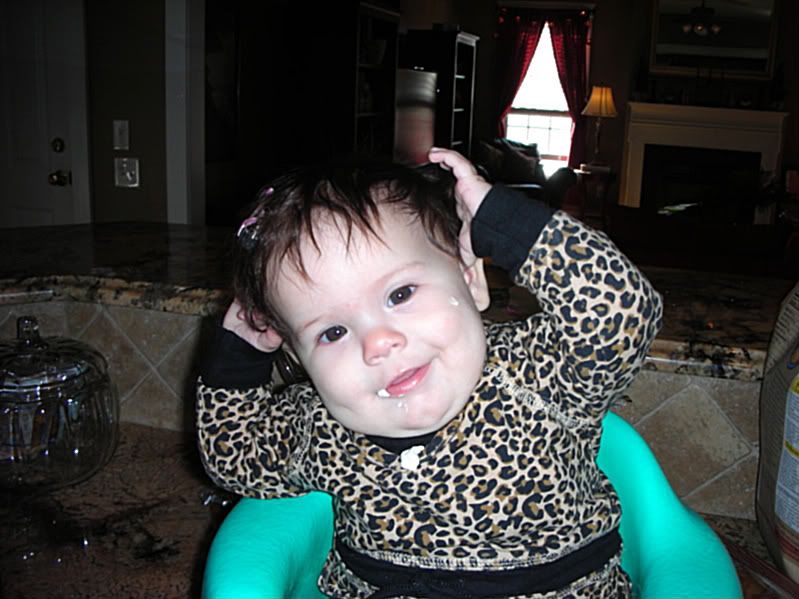 Shaye tried it, got confused, and spit it out on herself.
2 c heavy cream
2 tbsp confectioners sugar
2 tsp vanilla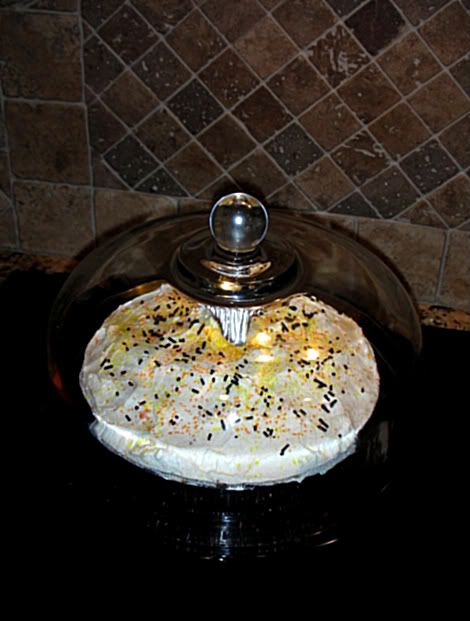 the only problem with those cheapo pre-made crusts is that they fall apart.
How insanely attractive is this-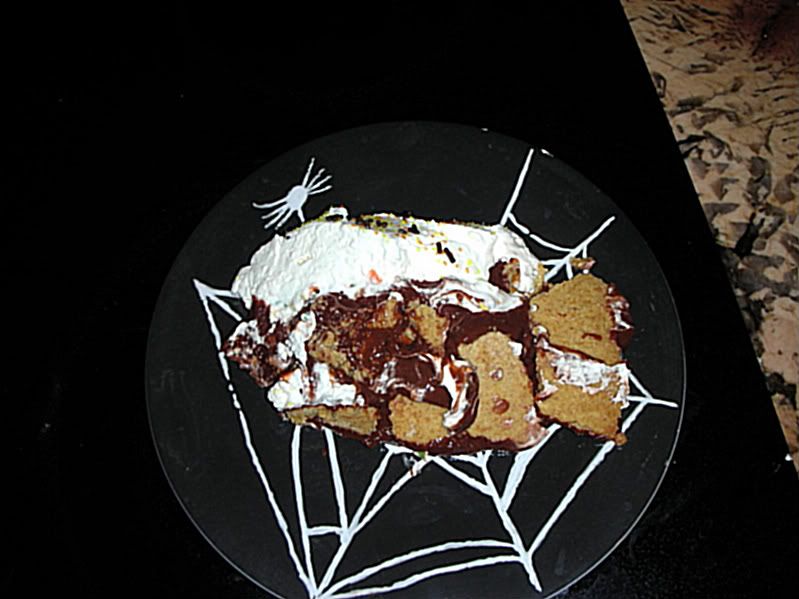 We ran out to get necessities like 6 more bags of candy (we've been eating the stockpile all month, no wonder I've gained 5lbs) and booze. Brinn wanted to wear this little doggy vest out today, and while in the yard she decided to moon the neighbors.
Happy Halloween!