and by babysit, I mean, be responsible for a 2 year old for more than 2 minutes. There should be a rule, that unless you are taking the World's Fastest Pee, no 9 yr old should ever be left with a 2 yr old unsupervised with a FRIEND in the house.
Want to know what that might be?
It's known as the World's Best Cat Litter. Flushable. Biodegradable. And as any cat litter might do, makes a flipping mess all over the floor when a 2 year old decides to use it as a sand box.
Our cat Delilah, has her litter pan hidden in Bryce's bathroom. The bathroom has a double door, and the one is gated so Brinn cannot get in. The cat, however, can jump the gate to utilize her precious pan. I am telling the God's honest truth, this is some GREAT cat litter. I've had a cat my entire life, and there is no product that compares to this stuff. But there's also 1 negative to it. It doesn't smell foul. Most cat pans smell disgusting, like ammonia and toxic dust. Not this stuff. There's no smell, it absorbs that wretched cat pee. The only hint there's poo in the box is if you catch a glimpse of one.
So back to the story….
my mom's cat, Shady, is staying with us for a month while my mom is in Europe. Delilah really wants to kick Shady's ass. I decided I'd put the extra litter pan, and poor sweet Shady in my room to keep her safe this afternoon. Maeve and her little friend went upstairs, and she was supposed to keep her eye on Brinn. About 10 minutes later, Brinn cruises into the kitchen and she smells like…what is that smell? hmm. Almond. Why does Brinn smell like almond scented…soap…… CRAP! I ran upstairs and there it is. The mess. This big, scary, almond scented sand box all over my bathroom floor.
My Dr. Bronner's Almond Castile Soap bottle is mixed in cat litter ALL OVER MY FLOOR.
And then I see something interesting on my dresser, next to the open bathroom door.
An Empty Oreo Cookie container.
Those girls had been in my room. They played with the cat. They left Brinn, in my room, ALONE, once the oreos were gone.
"Maeve!!!!!!!!!!!!!!!!!!!!!!!!!!!!!"
I hear screaming outside, and see her and her bff running up the street from the house.
I stick my head out the window, "MAEEEEEEEEEEEEEEEEEEEEEEEEEEVE".
Head down, she turns around, heads home. She knew!
An hour later, Maeve had put my bathroom back together in all it's gloriousness. It smelled mighty good too. Kind of like one big Italian, Almond cookie. Sweet.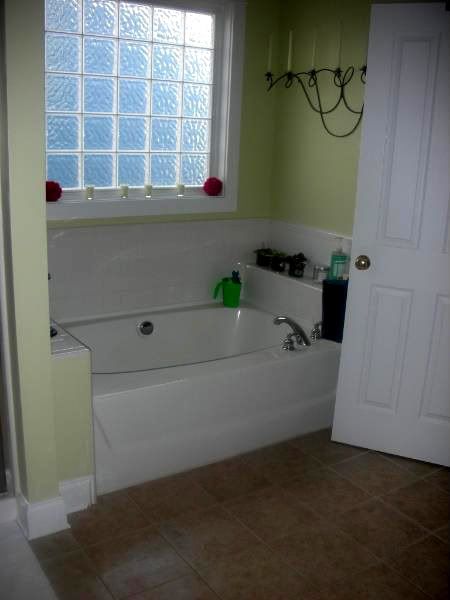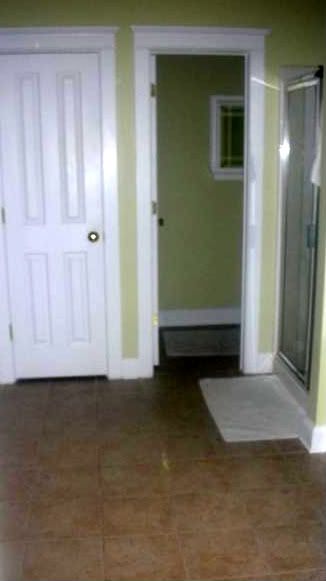 Next time, I need to remember to take pictures of Maeve with her full blown tear induced drama-fest to go along with this.
By the way, get some of this if you really love your cat.