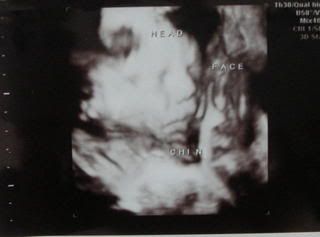 I just got back from my appointment. I was in the God forsaken office for 3 hours!!!
According to my ultrasound the baby is growing just fine with the SUA (just a little below 50%), and she's approximately 2.3lbs. All of her organs look great!
The placenta previa has corrected itself, YAY!
I failed my gestational diabetes test! BOO!!!!!
So I'm sitting here drowning myself in a bowl of jelly belly's. My next GD test is Monday so send me good luck vibes!