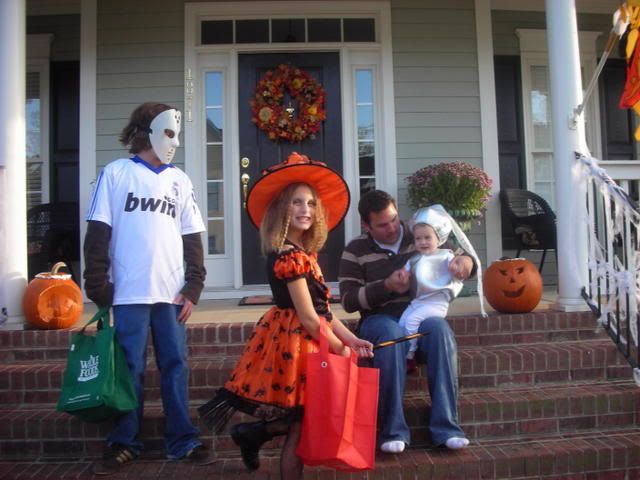 Halloween is normally my favorite holiday, but morning sickness is killing me.
Luckily, I made it through the evening without yacking all over anyone, or in front of others at the pre-trickORtreating, Stepford Halloween Party.
As you can see, Bryce went as a middle schooler in a mask (this better be his last year!)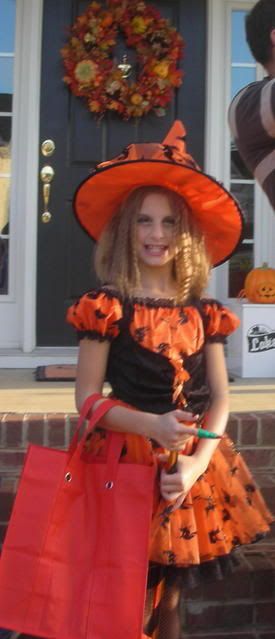 Maeve went as a witch, and Brinn was a Hershey Kiss.
Of course, she left the hat on ONLY long enough for me to take a picture….so she looked like a ball of tinfoil to onlookers all evening.